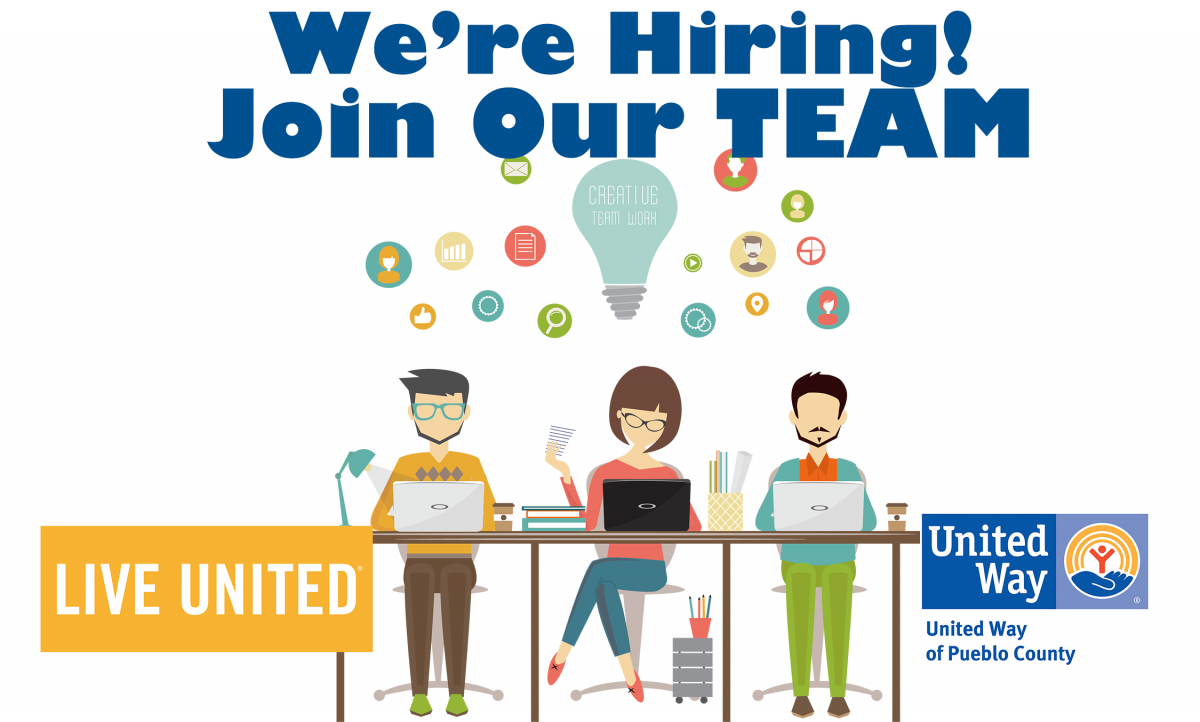 Any paid position openings for United Way of Pueblo County will be posted here.
If you are interested in volunteering for our Middle School Mentoring Program or Pueblo Volunteer Income Tax Assistance Program, please click the program link to learn more and submit your contact information for follow up.
Current Openings:
---
There are no openings at this time.