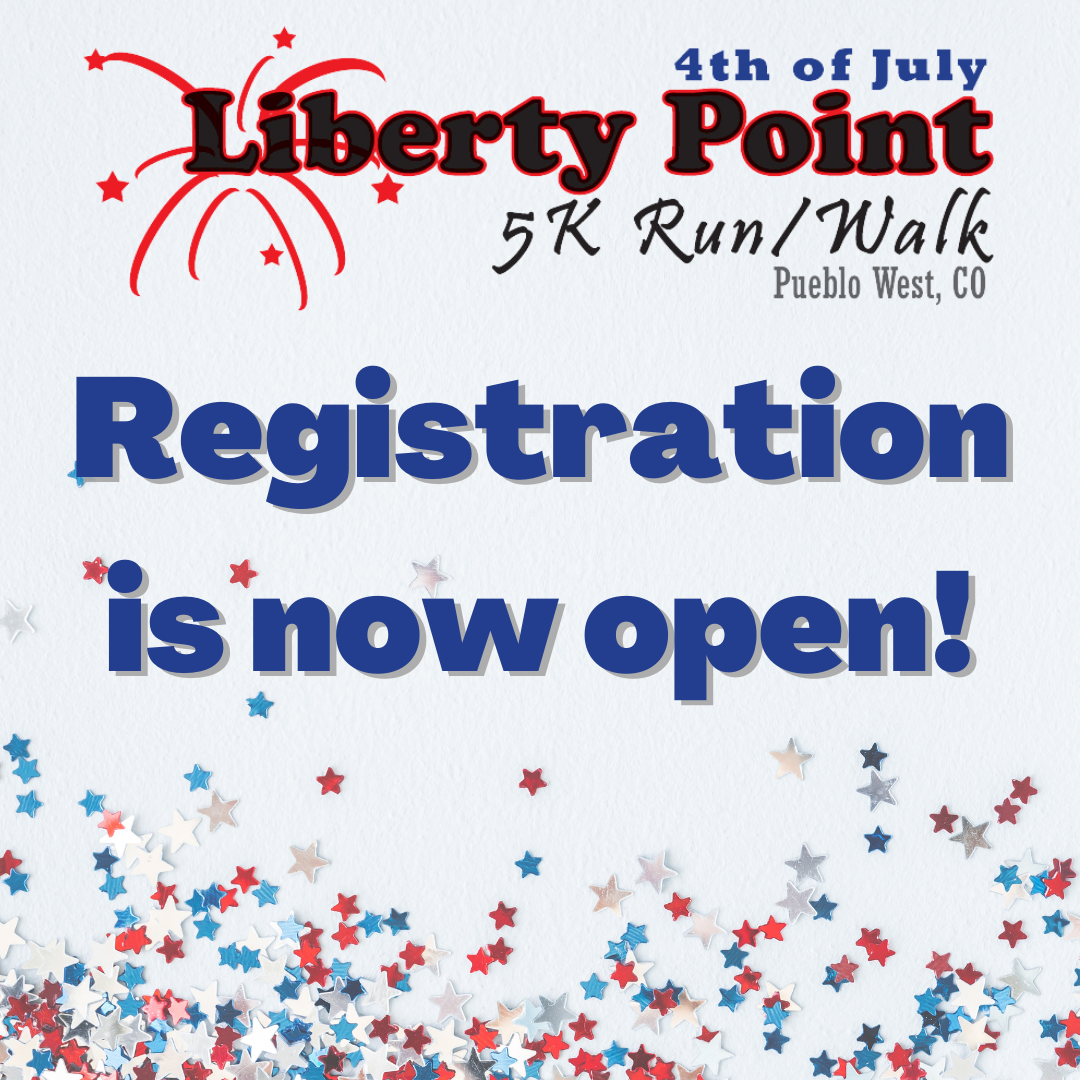 Registration is now open for this year's event - www.getmeregistered.com/libertypoint5k
New this year, have friends and family support your run by fundraising to benefit United Way of Pueblo County! Race and make a difference at the same time.
---
United Way of Pueblo County and Snap Fitness 24/7 Pueblo West invite you to start your 4th of July off by taking part in the 15th Annual Liberty Point 5K in Pueblo West!
Monday, July 4, 2022
Joe Martinez & Purcell Blvds
7:30am Race Start
There will be race day registration for 2022 from 6:15-7:00am. Deadline to preregister is Thursday, June 30 (Friday, June 17 to purchase a t-shirt).
Disposable timing chips will be located in the race bibs! And don't forget to have some fun and show your patriotic side - we want to see your stars and stripes and of course red, white, and blue. Really stand out and you could win a prize!
Enjoy a brisk walk/run from the race start just south of the intersection of Joe Martinez & Purcell Blvds, to beautiful Liberty Point, and back again. The event is geared towards runners and walkers of all ages. As a result, the entry fee is very affordable with additional discounts for families.
Parking will be located on the southeast corner of the intersection of Joe Martinez and Purcell Blvds. Purcell Blvd south to Liberty Point and from Liberty Point to Joe Martinez Blvd will be closed from 6:45am through the duration of the race.
*No refunds will be provided, including for weather-related delays or cancellations.